From Legacies of Injustice to Healing Actions: The Way Forward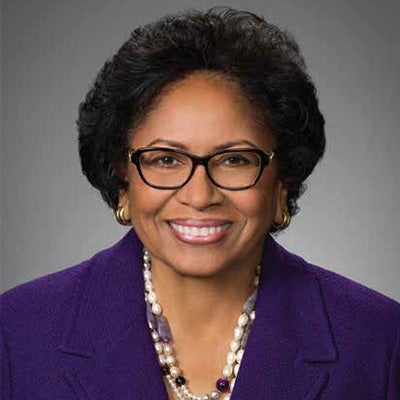 Monday, February 10, 2020
4:30 p.m.
McMurtry Auditorium
Rice University
6100 Main Street, Houston, TX 77005
Ruth J. Simmons serves as President of Prairie View A&M University. She was president of Brown University from 2001-2012. Under her leadership, Brown made significant strides in improving its standing as one of the world's finest research universities. President Simmons also established the University Steering Committee on Slavery and Justice to examine Brown's historical connection to slavery and to make recommendations regarding initiatives in light of that history.
A French professor before entering university administration, President Simmons held an appointment as a professor of comparative literature and Africana studies at Brown. After completing her Ph.D. in romance languages and literatures at Harvard, she served in various faculty and administrative roles at the University of Southern
California, Princeton University and Spelman College before becoming president of Smith College, the largest women's college in the United States. At Smith, she launched a number of important academic initiatives, including an engineering program, the first at an American women's college.