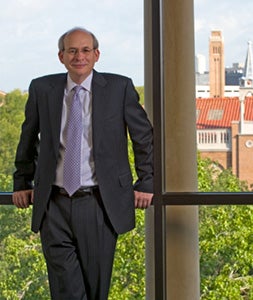 Message from the President
In his 1912 inaugural address, Rice University president Edgar Odell Lovett set forth an ambitious vision, proclaiming, "The new institution … aspires to university standing of the highest grade… For the present it is proposed to assign no upper limit to its educational endeavor."
Rice has followed Lovett's vision even as it has transformed over the years. As a leading research university with a distinctive commitment to undergraduate education, Rice continues to aspire to pathbreaking research, unsurpassed teaching and contributions to the betterment of the world.
- David W. Leebron, President
President's Notes
A Changed World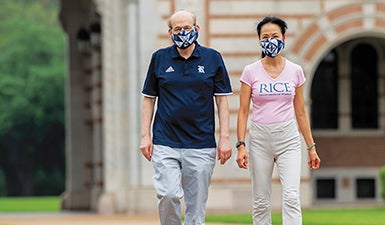 Amid the uncertainties brought about by COVID-19, Rice transforms its campus in every imaginable way and reaches out to help its neighbors.
State of the University 2020
President Leebron presents an update on our past year and Rice's response and planning surrounding the COVID-19 pandemic.