Celebrate Staff Accomplishments With President Reginald DesRoches
Friday, April 21, 2023, at 9:30 a.m.
Rice Memorial Center, Grand Hall
In person or by livestream
All staff are invited to attend this event, formerly known as Staff Town Hall.
In addition to recognizing staff accomplishments, President DesRoches will share high-level university updates.
Light breakfast served at 8:30 a.m.
5-Year Honorees

Dalton Andrepont
Elizabeth Asma
Michelle Atkinson
Tino Avitia
Andrew Baines
Jorge Barro
Joyce Beebe
Sonya Bennett-Brandt
Michael Bloomgren
Robert Blumrick
Doug Boeker
Kailen Bond
Ashley Booher
Maciej Borgiel
Tarah Bounds
Barbara Brave
Kate Brennan
Korin Brody
Christopher Brown
Ryan Brown
Rob Bruce
John Burum
Pia Byrd
Armi Cahoy
Elizabeth Cashiola
Kelly Castro
Xun Chen
Yuda Chen
Travis Cochran
Nathan Cook
Ross Cooper
Neil Coraza
Cathryn Councill
Fernando Cruz
Lori Cykala
Katherine De Lara
Tricia Delone
Chelsey Denny
Kimberly Edwards
Vanessa Espinoza
Bryan Evans
Osiris Flores
Terry Frye
Drew Fucci
Kevin Gaastra
Bin Gao
Sandra Garcia Romero
Maria Gomez
Chris Gray
Van Green
Kevin Grimes
Guillermo Guerra
Dylan Gulbronson
Dawn Hancock
Devonne Harris
Curtis Henry
Petre Herbert
Sondra Hernandez
Carrie Hodgeson
Autumn Horne
Jon Hughes
Paul Janish
Tamara Jones
Chris Jones
Julia Juarez
Jerusha Kasch
Dale Kelly
Dawn Kinsey
Michael Koenig
Katelyn Kosted
Irene Kwan
Joseph Lau
Kerry Lawrynovicz
Lien Little
Elena Marks
Terie McClintock
Colleen Mosley-Hunt
Jasmine Nguyen
Audrey Nguyen
Barry Ouellette
Matthew Patterson
Candice Pauley
Chris Perez
Lilian Perez Gonzalez
LeCresha Peters
Patrick Phelps
Canek Phillips
Daniel Potter
Rosemary Price
Robert Purvis
Catherine Radcliffe
Sara Ralston
Jennifer Rimmer
George Ristow
Jeff Rodriguez
Nicole Rogers
Michael Rojas
Yvonne Romero da Silva
Rose Rougeau
Rochelle Salazar
Catherine Santamaria
Ryan Schroeder
Katharine Shilcutt
Maurice Smith
Brian Smith
Sonia Sosa Saenz
Bruno Sousa
Sarah Sullivan
Tao Sun
Yubo Tang
Jordan Thompson
Cristy Torres
Shetera Turner
Michelle Van Horn
Munira Vejlani
Catalina Viamontes
Marilyn Wade
Melonie Walker
Fernando Cruz
Tara Williams
Matt Wilson
Laurie Winchester
Sarah Wolfe
Jun Zhang
Yifan Zhu
Khadija Ziauddin
Pavlo Zolotavin

10-Year Honorees

Nidia Aguilar
Nyeva Agwunobi
Wondimu Aka
Patricia Aviles
Kyung-Hee Bae
Nancy Baise
Meredith Bonner
Alloysius Budi Utama
Marcie Carlson
Gloria Carrera
Beth Cassidy
Rachel Chao
Kelly Cline
Amy Close
Ken Cross
Fabiola Currarino
Matthew Cushing
Dale Dufner
Jeff Falk
Xiaodong Gao
Lisa Giron
Frank Gonzalez
Lynn Gosnell
Cecilia Guerra
Norie Guthrie
Guadalupe Gutierrez
Trent Herrod
Agnes Ho
Michelle Kaltenbach
Heba Khan
Shannon Kipphut-Smith
Morris Knight
Haejin Koh
John Lawrence
Ericka Lawton
Brenda Laymance
Heather Lazare
James Lenz
Araceli Lopez
Maria Lopez
Maritza Lopez
Bob Martin
Anthony Mathews
Brandy McDaniel
Cindy Melton
Mitchell Miller
Yvette Mirabal
Chris Mize
Claudia Murray
Paul Negrete
Bret Newcomb
Lina Nguyen
Aaron Parvis
Tony Payan-Alvarado
Noe Perez
Alberto Pimpinelli
Jenny Plante
Samuel Quinones
Kim Raptis
Emily Reichenbach
Sara Rice Shafer
Froilan Rojas
Rebecca Russell
Karen Shelton
Jonathan Stein
Ben Stevenson
Ryan Stickney
Bojan Szumanski
Sandy Tanner
Carrie Toffoletto
David Toombs
Abby Vacek
Abel Valdivia
Michael Volo
Ted Walker
Anita Walker
David Xu
Jennifer Zinn-Winkler
Melissa Zuniga

15-Year Honorees

Laksono Adhianto
Shar'-Lin Anderson
Drahomira Brejchova
Kendall Burnett
Cynthia Chavez
Maria Corcuera
Mia Culton
Lena Delgado
Starr Dickerson
Sarah Diez
Linda Evans
Crystal Gant
Hope Gatliff
Juventino Gavarrete Paz
Jennifer Gigliotti-Labay
Maria Gonzales
Lolita Gray
Thomas Henderson
Carol Hernandez
Chris Higgins
Adele James
Edmond Jasinski
Amanda Jurovic
Christene Kimmel
Rhianna Laverell
Ligia Leismer
Angela Lipari
Alice Llanos
Carolyn Lovett
John Martinez
David McDonald
Denise Michalak
Jeremy Miller
Joel Moake
Dewayne Mosquinski
Amy Nelson
Albert Neumann
Elesabeth Pesina
Chan Pham
Michelle Potoczniak
Zack Pruit
Maya Reine
Sara Rice
Raul Salazar
Binoy Samuel
Linda Scott
Maria Solis
Mang Sun
Veronica Villasenor
Larry Vossler
Chapman Welch
Kevin Young
Neda Zafaranian

20-Year Honorees

Francis Aguilar
David Anderson
Dagmar Beck
Franco Bladilo
Sandra Bloem Curtis
Jade Boyd
Joe Buchanan
Dominador Camba
Robert Castillo
Susan Cates
Guillermina DeLaGarza
Beatriz Farciert
Amanda Focke
Wenhua Guo
Seth Huston
Karen Lavelle
Rosa Lopez
Adam Marshall
Kenneth Medlock
Lucia Millan
Rosalina Osorio
Keith Poli
Cecelia Price
Angela Rabuck
Lisa Spiro
Hilda Tanaka
Charlie Tauber
Chuck Throckmorton

25-Year Honorees

Mauro Alcorta
Rosa Almendarez
Rachel Boyle
David Bynog
Judy Duncan
Sandra Flechsig
Leticia Gonzales
Christine Hebert
Mark Krentel
Frank Layton
Linda Lerma
Mikhail Matveev
Mona Grant Nashed
Anita Norwig
J. Frank Rodriguez
Moises Romero
Tod Sandman
Sonia Shankle
April Stephens
Helen Toombs
Olga Trejo
Eric Valentine

30-Year Honorees

Ruben Davila
Joan Guthrie
Judy Hua
Greg Marshall
Lanita Martin
Guadalupe Mayer
Luis Morales
Jeff Murray
Duc Pham
Gwendolyn Ross
Terry Savoie
Tamara Siler
DeAndrea Smither
Hugh Ton-That
Harvey Willis
Juany Zamora

35-Year Honorees

Rose Berridge
Liz Brigman
Sandra Carrettin
Gil Cepillo
Marselo Escalante
Bobbie Stull

40-Year Honorees

Hubert Daugherty
Joseph Gesenhues
Kenneth Nipe
Nancy Turner
Harvey Williamson
Bill Wilson
Read more about the Staff Appreciation: Excellence in Action event in Rice News. A recording of the event can be found here.
BOARD OF TRUSTEES STAFF RECOGNITION
---
Lisa Birenbaum
May 2022
School of Social Sciences

2022 recipient of the Elizabeth Gillis Award for Exemplary Service
---
ELIZABETH GILLIS AWARD
"In recognition of her dedication, the Board of Trustees of Rice University established the Elizabeth Gillis Award for Exemplary Service to Rice University, to annually recognize the outstanding achievements and services by a staff member in support of the mission of the university. Recipients shall, like the woman for whom the award is named, show consistently outstanding performance and embody an exceptional attitude of service".
Tina Villard
Tina Villard is the senior associate athletic director in charge of managing the Gibbs Recreation and Wellness Center. Tina has been at Rice and in the Recreation Center for 22 years.
"Central to the Rice values lies an underpinning of willingness to give back to the greater good of the university. Tina is always willing to step up and fill the gap, to lead and work in whatever way is needed. Her attitude is always one of service, and she approaches problems as a challenge to be solved. She is a bridge builder and her solutions-oriented approach helps build bridges across the university."
Read more about Tina and the Gillis Award in Rice News.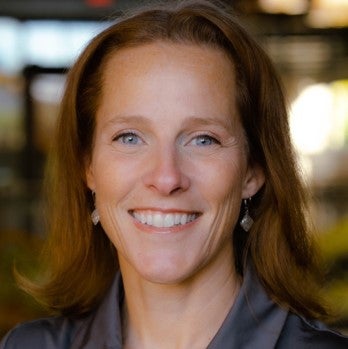 Y. PING SUN AWARD
"The Y. Ping Sun Award for Outstanding Community Engagement will be established to honor members of the Rice community who have provided unusually devoted service to the city of Houston. The award is named after Y. Ping Sun to recognize and honor her service to Houston as an ambassador of Rice and as a person of thoughtful leadership and engagement with her community."