"Education Reimagined," featuring Salman Khan, educational innovator and entrepreneur.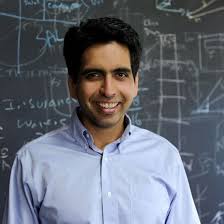 Thursday, February 28, 2019
3:00 p.m.
Stude Concert Hall
Alice Pratt Brown Hall
Rice University
6100 Main Street, Houston, TX 77005
Recognized as one of TIME's 100 Most Influential People in the World, Salman Khan will share the inspiring story of how he founded Khan Academy, a 501(c)(3) nonprofit organization that is now educating millions of people, and discuss his plans to provide a free, world-class education for anyone, anywhere.
This lecture with Salman Khan is the rescheduled program that was postponed last October. Even if you registered for the October event, you are kindly asked to register for this new date.