Dr. Kevin E. Kirby
Vice President for Administration
Allen Center MS90
713-348-6040
Kevin.Kirby@rice.edu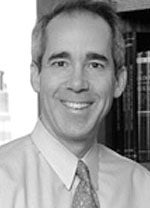 Kevin E. Kirby, Ed.D. is the Vice President for Administration at Rice University. Prior to joining Rice, Dr. Kirby was the Chief Operating Officer for the Columbia University Medical Center; served as Executive Officer for the National Institute of Neurological Disorders and Stroke at the National Institutes of Health; held several management positions with the Army Research Laboratory; served on the staff of the White House Office of Science and Technology Policy; served as science adviser for the Commanding General, Army Forces Command; and started his career conducting research on the low temperature behavior of materials at the Army Materials Technology Lab. In addition to his administrative responsibilities, he teaches two popular undergraduate classes – Leadership in Higher Education and Crisis Leadership. Kevin holds a B.S. in chemical engineering from Syracuse University, an M.S. in management from the Massachusetts Institute of Technology (Sloan Fellow), another master's degree in social and organizational learning from George Mason University, and a doctorate in higher education from the University of Pennsylvania.
Susann Glenn
Director of Communications for Administration
713-348-3793
CELL: 713-614-7461
smg4@rice.edu